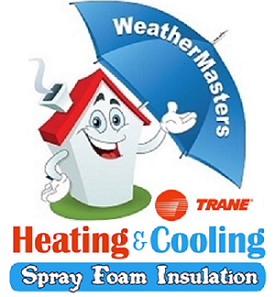 WeatherMasters is among a growing number of contractors across the United States and in many other countries dedicated to using Building Science technology to retrofit homes and buildings to make them more energy efficient, comfortable and safe to live and work in.
Since we began our involvement with the Department of Energy's Weatherization program back in 2009, we became immediately aware of one fact… along with so many other builders, contractors and home improvement companies, we've been doing things wrong!!
The traditional methods of designing, building and insulate homes and buildings for so many decades have been ineffective, leaving us with millions of structures that are drafty, uncomfortable, expensive to operate, and are unhealthy to live and work in.
What we have learned over the past 40+ years is since this program began is: buildings need to be properly Air-Sealed before they are insulated, and when they are not…. A lot of bad things can happen within a structure to create and advance health issues, deteriorate and rot at our property value, cause us to overspend and waste energy, while depleting our energy resources.
More than automobiles, our inefficient homes and buildings are contributing more to the depletion of oil, gas and coal around the world, while increasing the carbon footprint we have placed on our environment, and the building industry needs to respond!
Since 2009, we have invested our time, energy and resources to become the trusted professional we are in this industry of insulating homes and buildings, treating damp crawlspaces and basements, and mitigating mold and lead paint that exist in our homes and work places today.
We honestly feel it is our civic duty to spread the word among consumers who have the power to challenge other companies, and yes our competitors to join this movement and invest in a proven technology that can provide more options and better consumer benefits, while helping our environment by reducing energy consumption!
What you will find in our website is widely available throughout the internet, and we encourage our visitors to join this effort to educate and promote this information that can mean the difference between having the job done right, or doing it the same old way we have since building began.